A Christmas gift for everyone: The Humble lamp

Light up your loved ones' Festive season this year with a lamp from Humble Lights.
When the time comes to look for a Christmas gift for your loved ones, we understand that this can be a struggle. Especially for the mother, father, or partner that has it all.
Gifting a lamp might not be the first thing that comes to your mind, but bear with us. At Humble Lights we take pride in our lamps, they create an instant feeling of home, by emitting a warm glow reminiscent of candlelight. During the gloomy days of winter, there is almost nothing more satisfying than curling up on the couch with a nice cup of tea and a good book. A Humble lamp will be a nice touch to complement the "hygge" atmosphere we're all looking for.
Which Humble Light should you gift this year?
Without further ado let us dive into the different Humble lamps and find out how they might be the perfect Christmas gift you were looking for.
Humble One
The Humble One which we call the rechargeable candle light was specifically designed with the candle in mind, but more sustainable. The warm light of the One is therefore close to that of a candle, as well as being a small portable lamp that can be placed anywhere, it has 3 dimmable settings, that lets you set the right mood. Need the perfect setting for dinner? Check. Time for a candle light yoga session? Check. Perhaps an atmospheric bath with epsom salts and lavender? Check.
While we refer to the Humble One as a table lamp, in truth it's an everywhere lamp. Easy to use, easy to love and easy to place. On a full charge the lamp will provide 140 hours of light on the lowest dimmable (candle) setting. That is 140 one hour yoga sessions 😉
Price: from €129
Who's this Christmas gift perfect for? Your grandmother, mother, sister, cousin, partner, daughter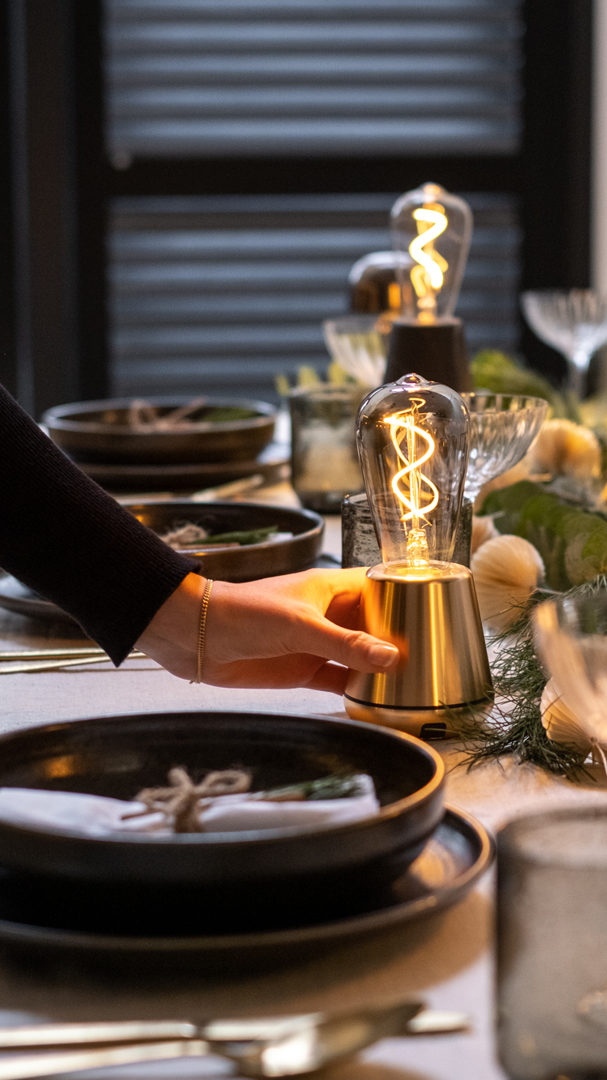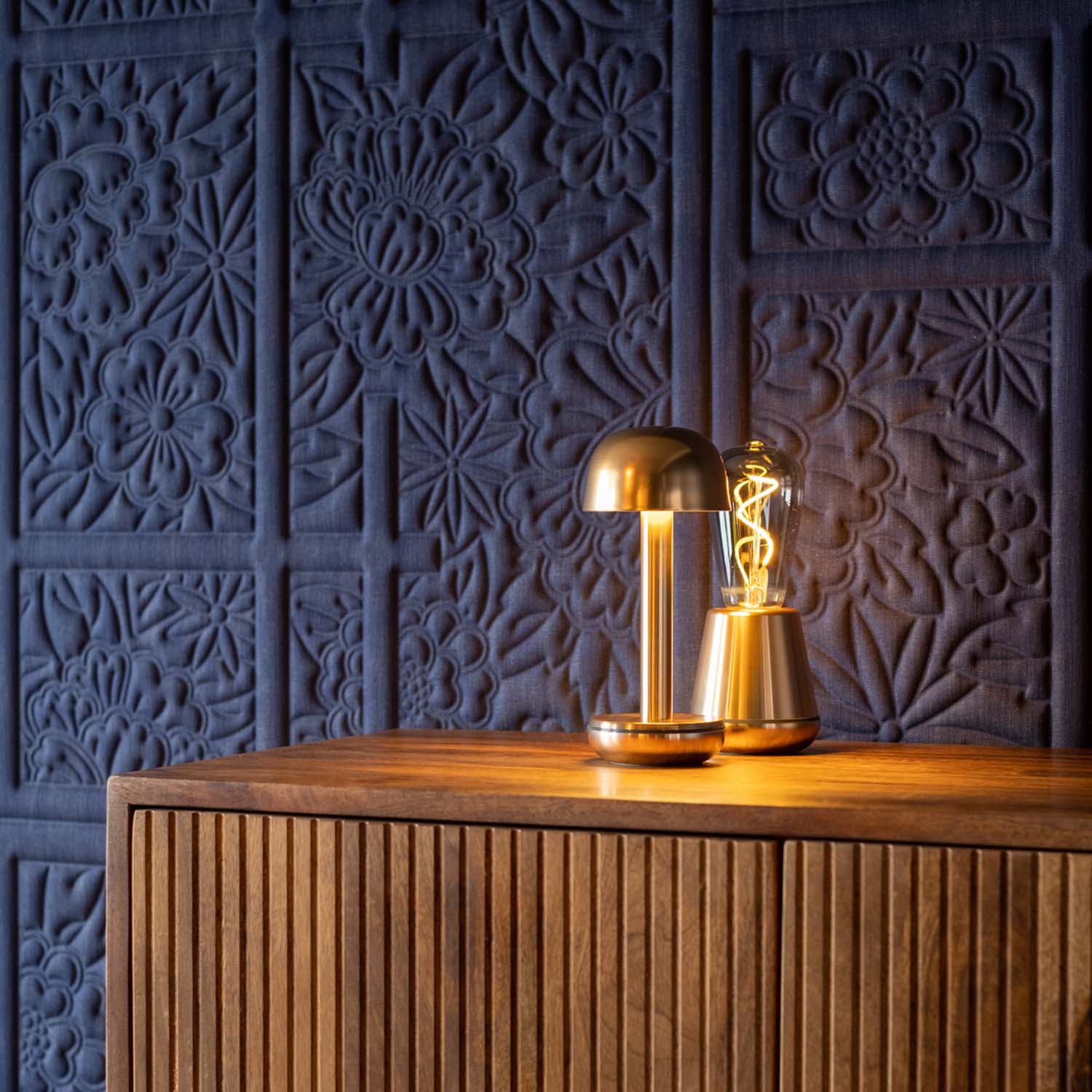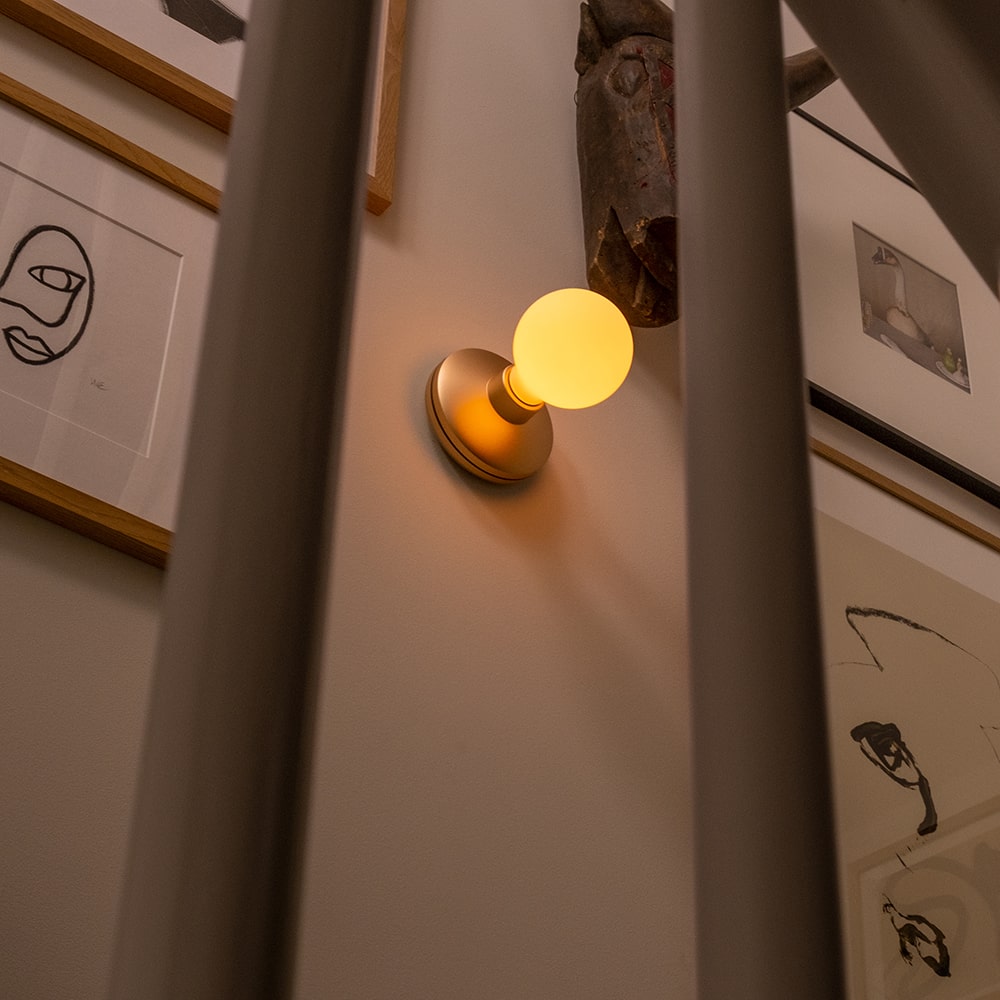 The Humble Two is the perfect dinner companion, whether dining in solitude, with your partner, family, friends or even strangers that might become friends. Nothing is more glaring to us than dining in harsh white light. The perfect dining experience, the one where you just do not want to leave your table, has smooth warm dimmed lighting. If you believe that the one you are shopping for needs to upgrade their dining experience, then the Humble Two is for you!
The Humble Two, while being referred to as a table lamp, functions just as well as a night light. Upgrading the look of your bedroom in an instant. The Humble Two provides 96 hours of light on a full battery.
Price: from €149
Who's this Christmas gift for? Your partner, lover, best friend, design geeks, anyone with a restaurant
Humble Bee
The Humble Bee is our wireless wall light, no need to fiddle about with cables and sockets. The only cable you will need is the one for charging. The Humble Bee's design was created out of a problem. A darker corner of your home where a floor lamp or ceiling lamp just doesn't quite cut it. If only it would be so easy to run wires from the electrical outlet and create a wall box.
Installing the Bee on your wall is easy, the lamp has a twist and lock system and an included wall plate, plugs and screws. The battery lasts up to 220 hours on one charge, that is over a month of light if turned on for 6 hours every evening.
The Bee also integrates into Zigbee 3.0 powered smart homes, meaning you can turn it on and off automatically. The Bee being a Humble product, gives off warm cosy light, making you feel at home right away.
Price: €239
Who's this Christmas gift for? Anyone that needs extra light in their life