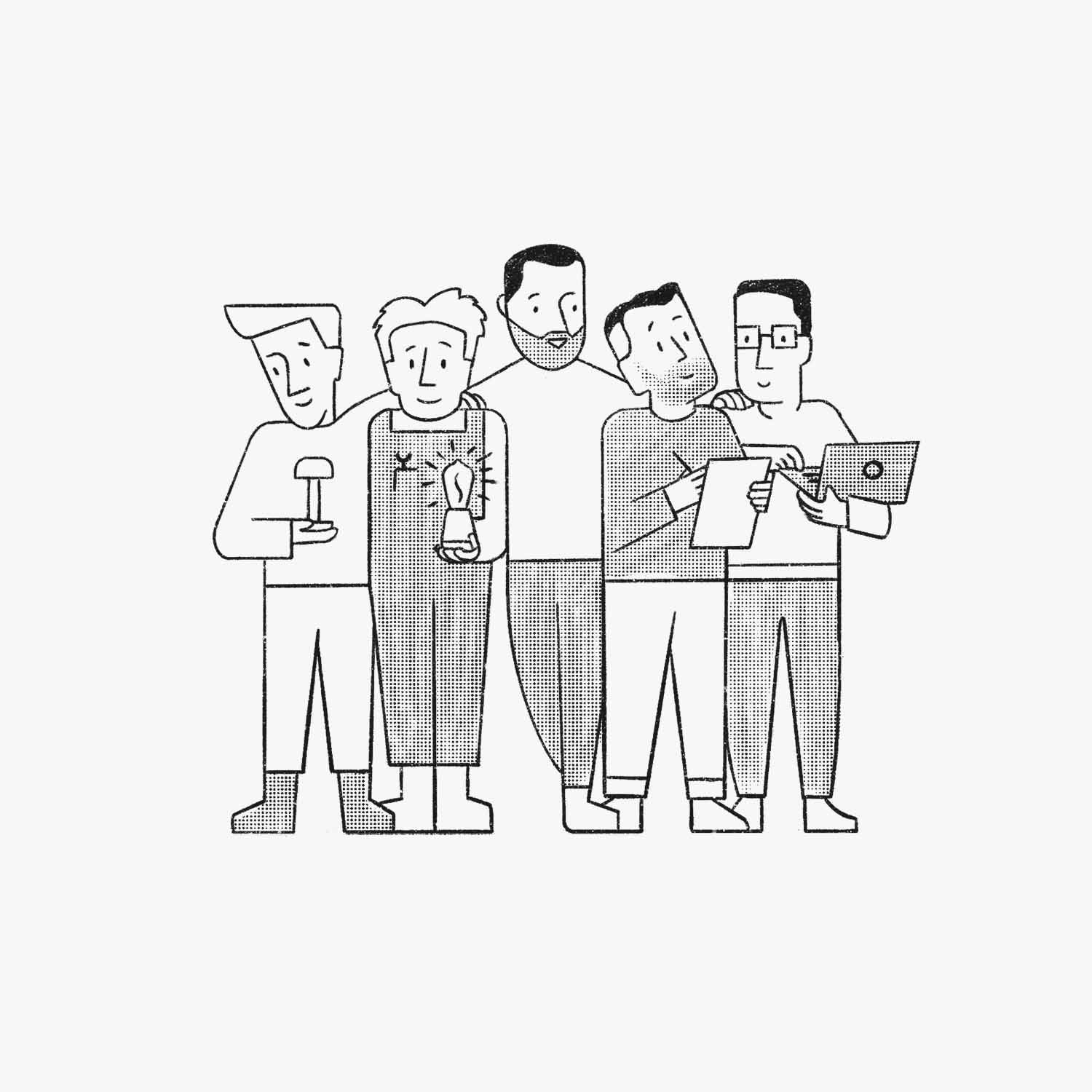 Hello! We're Humble and we have a fresh take on wireless lighting.
A few years ago, a very tall Dutch entrepreneur called Jorren was working as a lighting agent in Thailand. He loved lamps but hated wires. Seeing an opportunity to do away with them, Jorren wanted to start a brand of cool cordless lamps but didn't know what they should look like. Back home in his native Netherlands, he teamed up with four design buddies for a bit of a brainstorm. As they pondered his idea, they arrived back at the original cordless lamp: the candle. But as simple and classic as the candle is, they wondered
why there wasn't a more modern alternative. What if there was a cleaner, safer, more sustainable substitute that still created that candlelit ambience?
And that's when the team came up with the Humble One: the first energy-efficient, battery-powered lamp with a bulb that glows like the old-school incandescent type and is every bit as atmospheric as candlelight. We named ourselves 'Humble', after this small and friendly first design.
Perhaps you're wondering who these designers are? Let's introduce you to the rest of the team. Meet Gert, Tom, Lenny and Douwe – collectively known as APE Amsterdam (Gert and Tom you see here on the right). Four Dutch industrial design engineers who've been working together since 2005. They met as students at the Delft University of Technology, where they each specialised in integrated product design – including 3D modelling, product development, production techniques, prototyping and design solutions. And ever since then, they've been developing products in collaboration with brands they love. Not only do they get all nerdy about things like 3D printers, but they're also fluent in sarcasm – making them nothing but fun to work with (most of the time).
Since Humble's launch in 2019, we've introduced new finishes, a smoky bulb and – more recently – our second design: the Humble Two. Like its older sibling, it's portable, rechargeable and dimmable, but this little downlight focuses on the signature domed shade. And we won't stop there. At our office in Amsterdam's Houthavens, we're always brainstorming about emerging technologies, new concepts and whatever other ideas (crazy or cool) spring to mind.