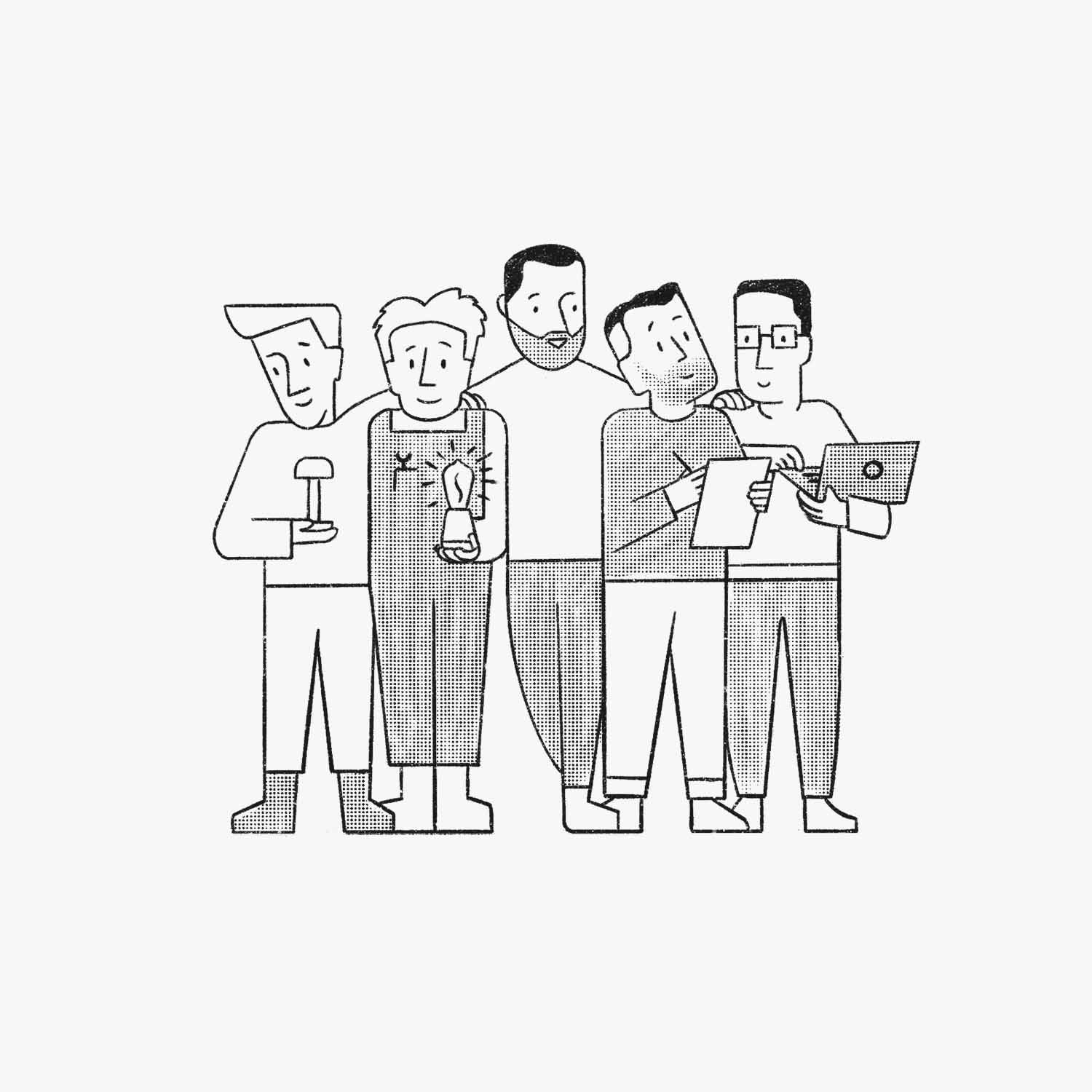 We have a fresh take on wireless lighting.
And we're here to introduce you to our rechargeable mood lighting, so that you can create atmosphere – anywhere.
The beginnings of Humble go back to 2018 when Jorren Teertstra teamed up with his design buddies from APE Amsterdam. With a love of design and an aversion to cables, they set out to create a modern-day alternative to the ultimate mood lighting: candles. The first lamp quickly became a household favourite, with its long battery life and signature bulb. They named themselves 'Humble', after this small and friendly initial design.
Cordless lighting is more convenient and versatile and helps create a cleaner and more minimalist aesthetic. You can easily move our lamps around your home, take them with you on the go, or use them outdoors. They're perfect for creating a cozy ambiance in any room, setting the mood for a dinner party, or adding a touch of romance to a bedroom.
At Humble, we specialise in creating cordless lamps that are not only functional but also beautiful. We believe in timeless design, which is why our lamps are designed to be classic, yet modern. As we are constantly strive to provide the best quality for our customers, which is why our lamps are made from high-end materials that are meant to last. We take pride in the durability of our lamps, they come with powerful batteries that can last for hours and will charge to full in 4 hours. All our lamps are dimmable to create the right setting for any occasion.
From our studio in Amsterdam's Houthavens neighbourhood, we design and develop our lighting in close cooperation with our production partner in China. We both share the same goal: to build lights that last by using only the most resilient components and materials. In case something does break, don't worry: all our designs are modular and the components can be easily replaced. We subscribe to the philosophy of lighting for life – not for landfill.
We hope you'll enjoy using our lamps as much as we enjoyed creating them.